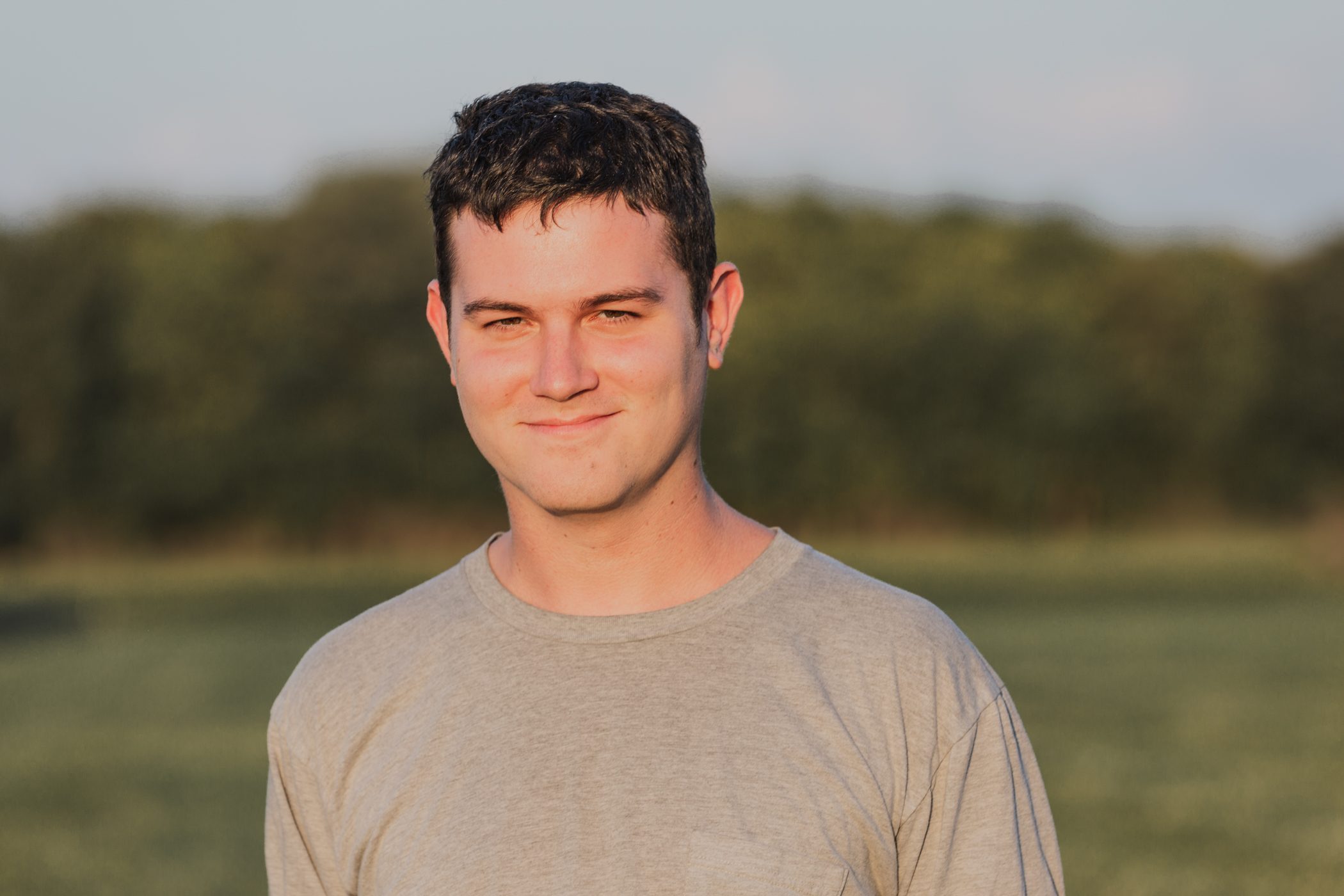 THE COMPLETE SYSTEM
PRODUCT DESIGN • BRANDING
BACKGROUND

NuGo Fiber D'lish is a nutritional High Fiber Bar that helps curve hunger, and give energy throughout the day. They also have a unique science to their tasty treats that utilizes both forms of Fiber: Insoluble & Soluble.

PROBLEM
What are the benefits of having a daily intake of both forms of fiber?

There are several competitors in the fiber bar industry, how can NuGo get ahead in this competitive landscape?

Current website is focused on selling product and gaining customer loyalty with very little information on the benefits of consuming their product.


How does one truly define Soluble vs. Insoluble Fiber?
COMPETITIVE LANDSCAPE
Who are we up against?

Competitors:

Kashi
Nature Valley

Clif
Kind

RXBAR

LÄRABAR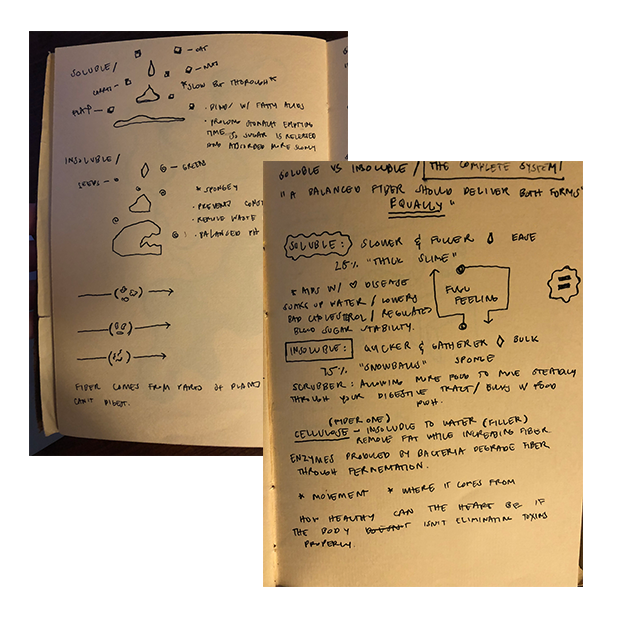 SOLUBLE

Slower and more full feeling,


Pushes food and slowly moves through your body.



Described as the scrubber fiber.
INSOLUBLE
Quicker gathering of excess food.

Eliminates toxins from the body.

Has a snowball effect.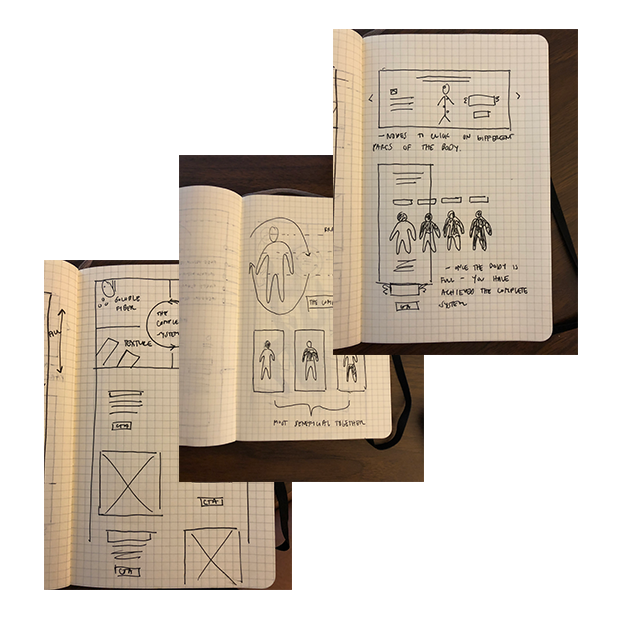 WIREFRAMES
Creating wireframes helped us decide which method we would use to accurately define how the fiber affects the whole body.

This helped guide where we would actually interact with the body illustration.

Low fidelity to high fidelity lead to our first prototype on the landing page.



Iterated on several concepts to finalize what story we wanted to tell.


THE COMPLETE SYSTEM

Desinging a clean landing experience that would guide you through the benefits of both fibers.
Colorful yet light color story that reflected the playfullness of NuGo
Colors from the NuGo packaging were used ass accents through the page
Designed to Desktop and Mobile using sketch
I really like the integration of the emoji's during the body experience

I was inspired by Slim Goodbody during the entire project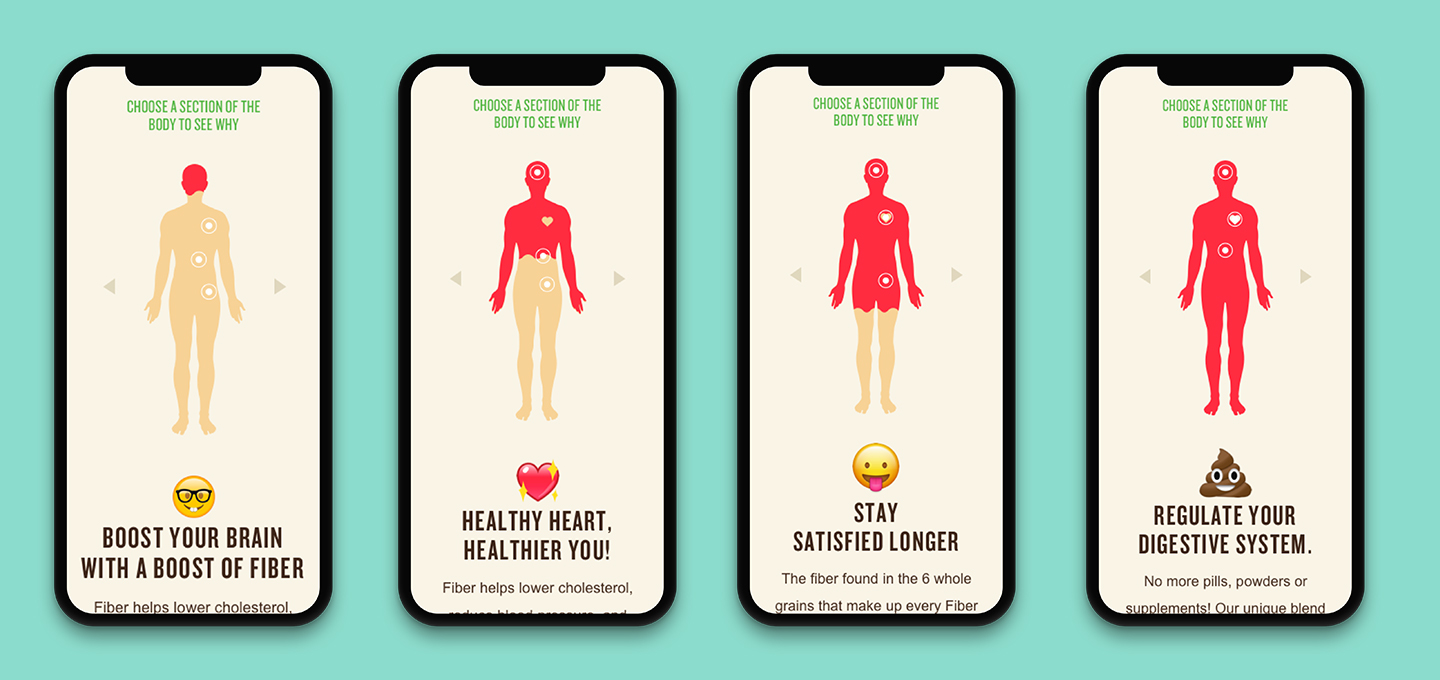 LEARNINGS

How to create an informal interactive landing experience.
Gamifcation can bring science to life while creating an informal story.
How difficult it was to visualize the benefits of fiber.
Working with ambiguity to develop a responsive service experience.
Sacrificing design aspects for a more seamless responsive experience.